New logo, corporate identity & prints for
Viva Familienservice,
a german-wide online agency for home-care solutions. Today it's a big team of dedicated specialists of family assistance & pedagogy. Viva works in accordance with modern standards and finds solutions for any compicated situation. Teamwork, intelligent service, appreciation and empathy – all that is Viva-family network.
Refreshing of the logo contained a careful reduction of some redundant details like the persons or serifs, which made the form a little bit too heavy. Furthermore we pointed out the modern curves of the roof and increased the spaces between the letters to achieve more sleaziness.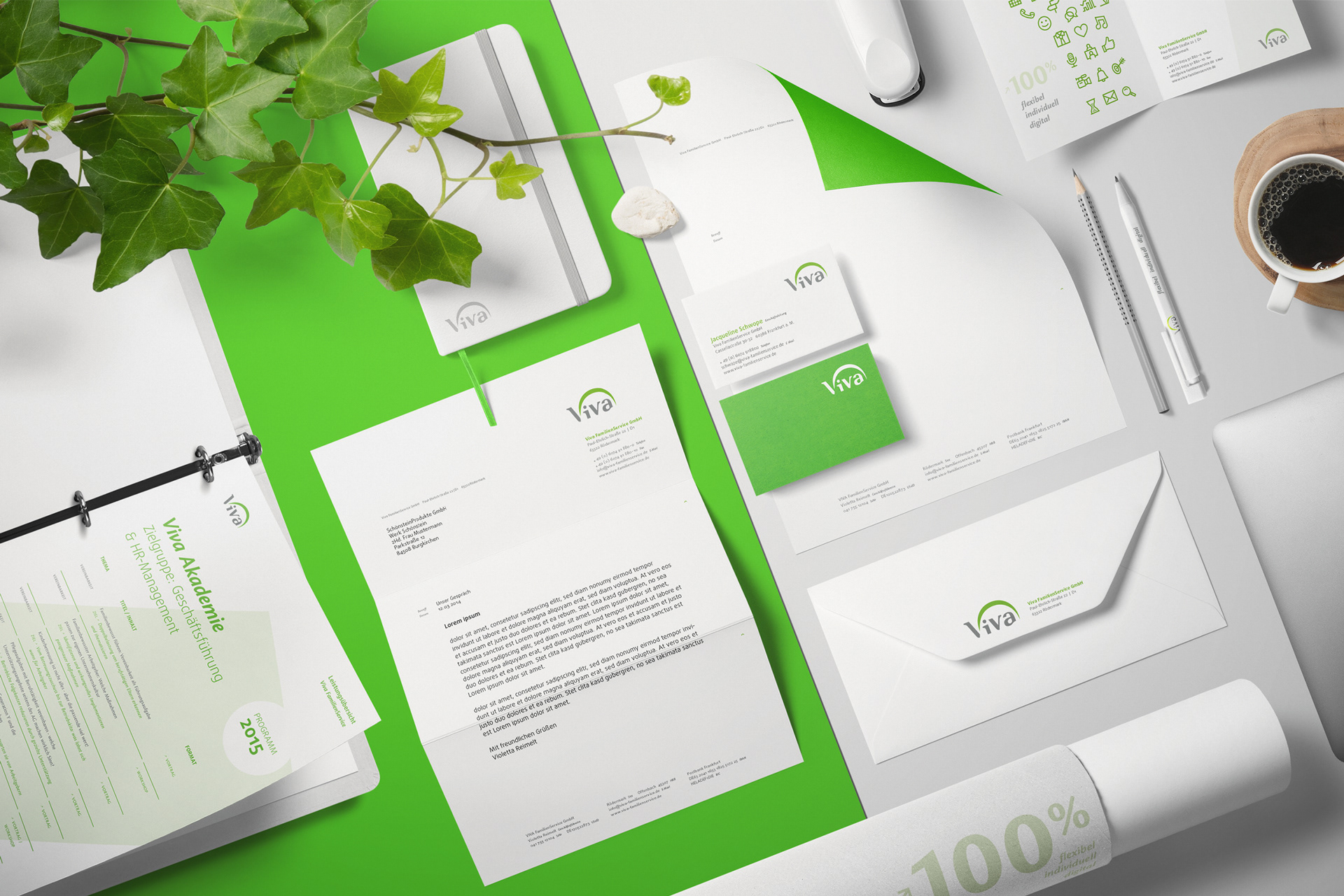 The brochure has got a double cover. The second part is hidden behind the first one. When folding out, both cover pages show a face consisting of an old man and a boy. Such a generation-spanning design causes surprise and makes the brand more human and friendly.